Premium Pressed Metal Number Plates
Please note our metal press is currently out of operation and we cannot produce metal number plates at this time. Any number plates ordered at this time will be acrylic.
Pressed metal number plates are great way to show off your number plate and really make your vehicle stand out from the rest. In recent years we have experienced a massive demand for high quality pressed metal number plates and we are pleased to now offer some of the highest quality metal number plates available on the market.
UK Registrations is a DVLA registered number plate supplier and our pressed metal number plates are completely road legal, confirming to the required British Standard BS AU 145d. Customers should be aware of other companies selling metal number plates that do not meet this requirements.
Reasons to purchase pressed metal number plates
Pressed metal number plates are often more durable than acrylic number plates
The characters on the number plates are pressed, giving the number plates a 3D effect
Metal number plates really stand out from the average acrylic number plates
Characters do not fade over time unlike acrylic number plates
To order your metal number plates, simply head over to our number plate builder and configure your new number plates.
---
Take a look at some photos of our pressed metal number plates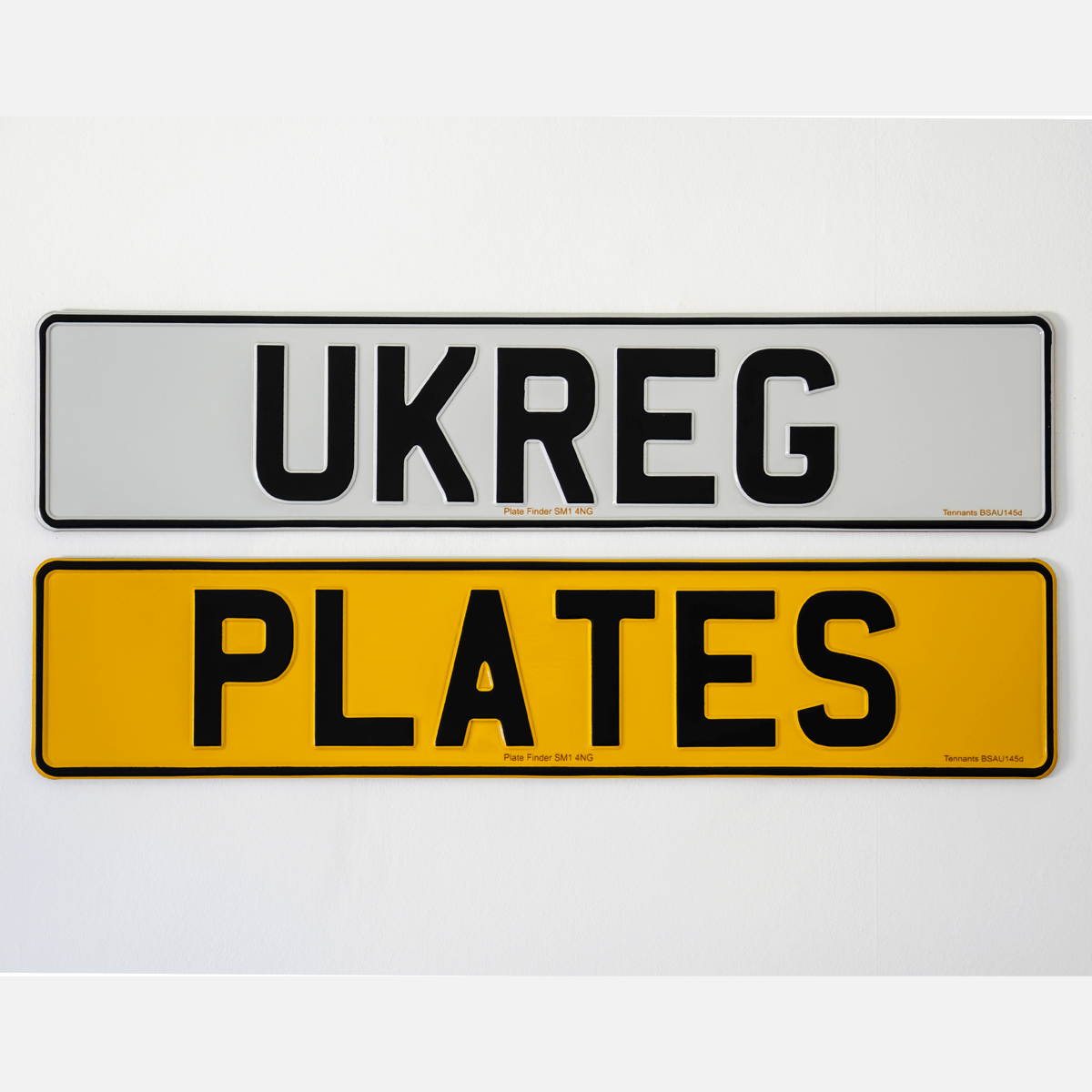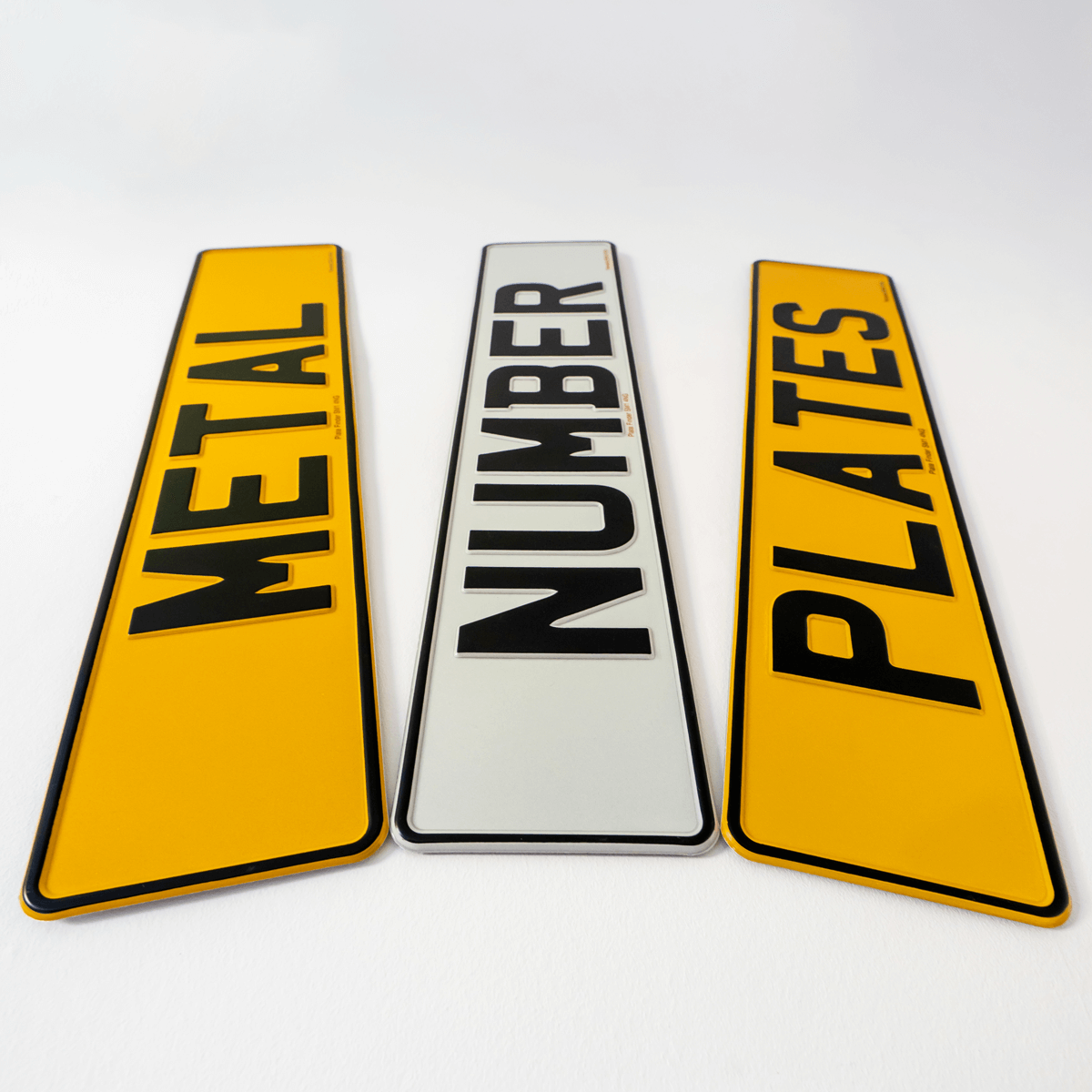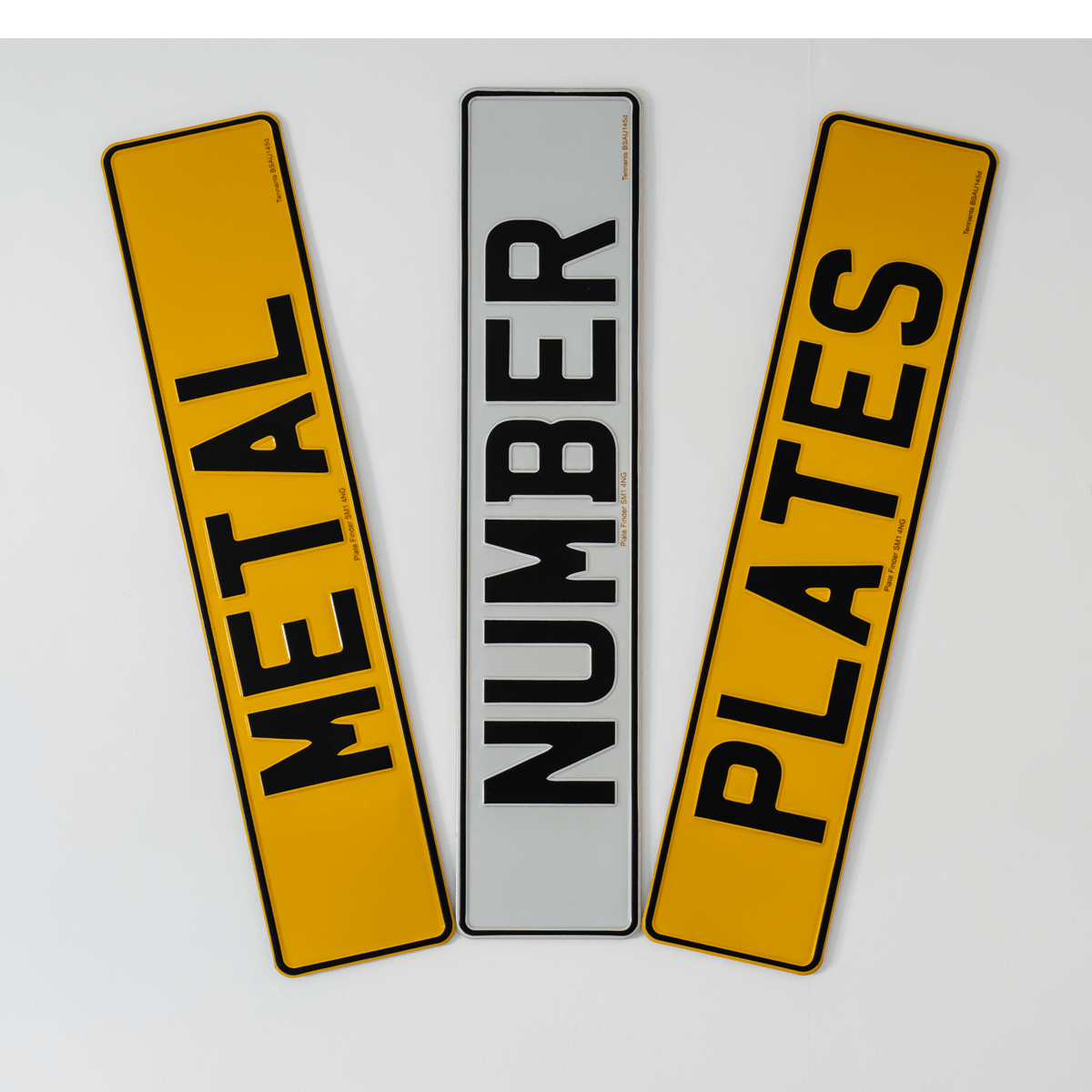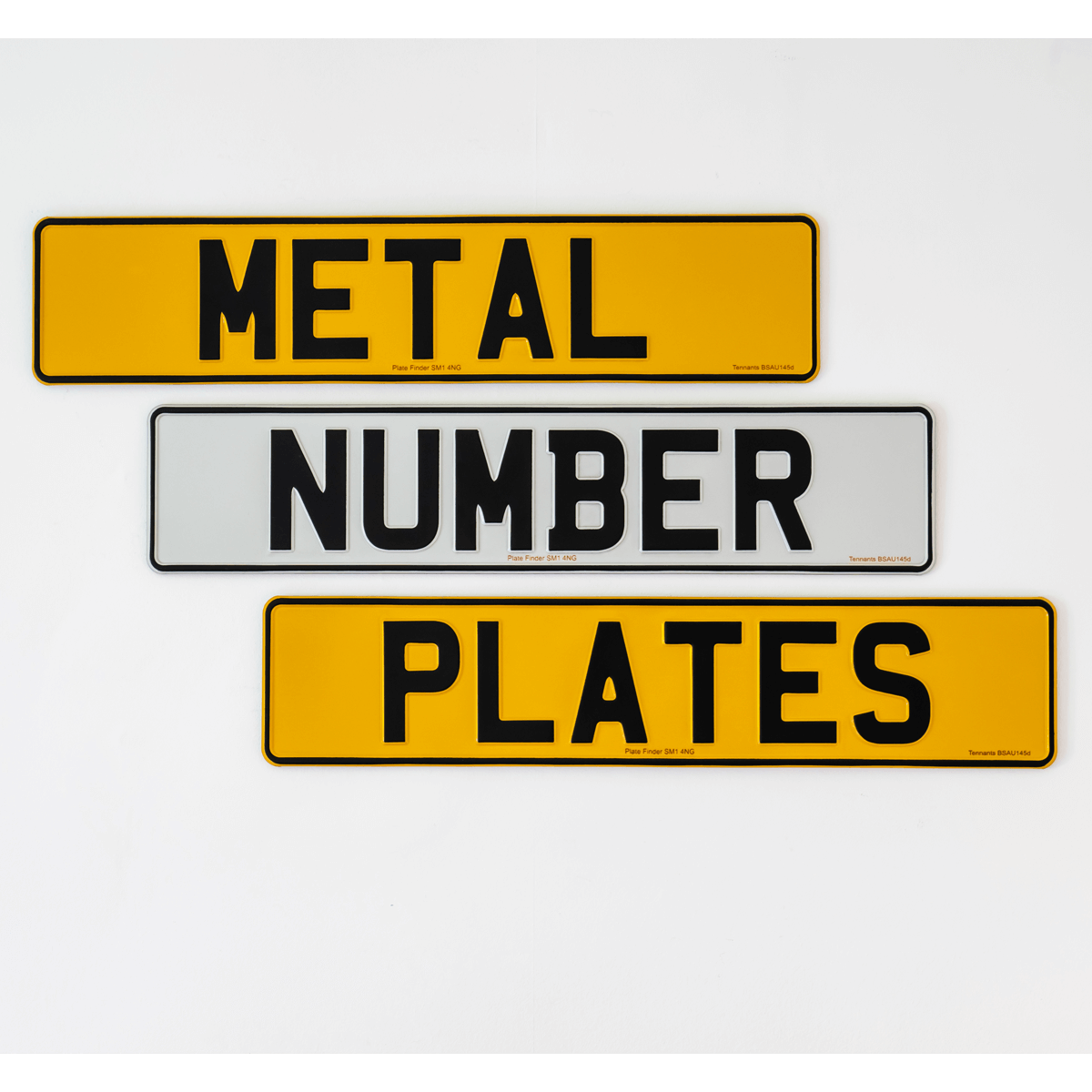 ---